A Perfectly Paired Cheese Board with Neal's Yard Dairy
Posted by CHARLIE WINKWORTH-SMITH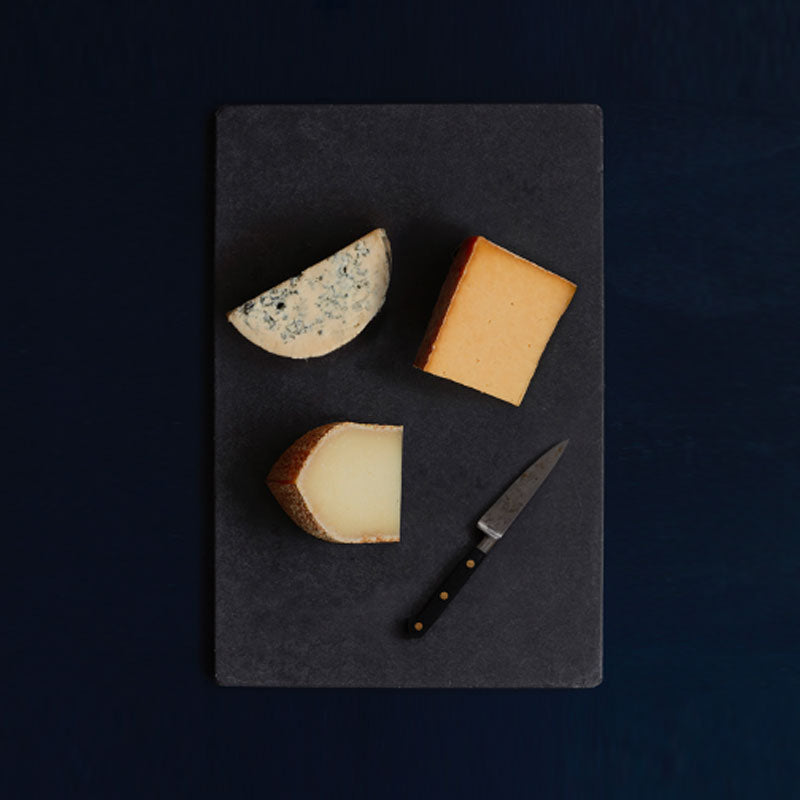 This January, Saicho has teamed up with esteemed British cheese shop, Neal's Yard Dairy to create a truly unique cheese board, to be enjoyed throughout Dry January by non-drinkers and foodies alike. Each exquisite cheese is perfectly paired with one of Saicho's expressions; Jasmine, Darjeeling and Hojicha.
‍
Non-Alcoholic Cheese Board
For those who are looking to give up booze, or are simply cutting back, the alternative pairing will provide an enlivening twist on the classic cheese and wine combination.
Proving that giving up alcohol doesn't mean a total overhaul of indulging; Neal's Yard Dairy's cheeseboard marries two incredibly complex ingredients together, cold-brewed teas and a mixture of artisan British cheeses to create a refreshing yet elegant at home dining experience.  
‍
The Perfect Cheese Board Accompaniment
Saicho Teas are cold-brewed for twenty-four hours then finely balanced with a hint of sweetness and a dash of acidity. As a finishing touch, sparkling the tea enhances the flavour and creates an effervescent drink, designed to be served chilled in a Champagne flute or coupe.
Rather like single estate wines, each comes from a specific region and the variety expressed in that bottle has been carefully chosen to be paired with certain flavours and textures, making them the perfect accompaniment to a moreish cheese board.
‍
Neal's Yard Cheese Shop
Each cheese on the Saicho cheeseboard has been carefully chosen for its taste, texture and aromas which complements and enhances the ranging sweetness and acidities of the Saicho Teas:
The

 

Cashel Blue

 

- an easy-eating blue cheese with a pleasantly buttery texture pairs with the

 

Jasmine tea. The sweet floral flavours of this tea lifts up the rich, creaminess of the Cashel Blue, while providing a nice contrast to the slight saltiness of the cheese.
The

 

Berkswell cheese

 

- often compared to a Manchego, this works perfectly with the light astringency of the

 

Darjeeling tea

 

and complements the gentle acidity of this cheese, with sweet, caramelly undertones which round out the muscatel flavours in the tea.
The

 

Appleby's Cheshire

 

cheese - a well-balanced raw milk cheese boasting rich mineral flavours and the bright acidity and the savoury undertones of this British territorial cheese are a robust pairing for the savoury, roasted flavours of the

 

Hojicha tea.
‍
Saicho Sparkling Tea Cheese Board
The Saicho cheese board is priced at £33, including a box of Sheridan's Mixed Crackers and is available to purchase online here.
And don't forget your Saicho tea collection for the perfect sharing platter.
Collection 2019
Sale 70% Off
Title for image