Cocktail Suggestions
Ingredients
nutritional info
CUSTOMER REVIEWS
Cocktail Suggestions
Ingredients
• 24 Hour Cold Brewed Darjeeling
• Tea (93%)White Grape Juice From Concentrate• Acid (Citric Acid)
• Vitamin C
• Carbon Dioxide
nutritional info
Nutritional data per 100mL
| | |
| --- | --- |
| Energy |  73kJ/17kcal |
| Fat | 0.1g |
| of which saturates | 0.1g |
| Carbohydrates | 4.0g |
| of which Sugars | 3.7g |
| Protein | 0.1g |
| Salt | <0.1g |
| Caffeine | 13 mg |
Darjeeling is a town situated on the slopes of the Himalayas and has some of the highest tea gardens in the world. At almost 2,000 metres above sea level, the tea leaves grow more slowly which, along with the region's loamy soil and pure mountain air, develops a unique muscatel flavour, redolent of muscat grapes.
Darjeeling is often referred to as the "Champagne of teas" due to its deep fruity and floral flavour. There are four periods of cultivation (or flushes) every year, which each have unique characteristics. This particular tea is hand-picked in the summer when the muscatel flavour is at its most pronounced.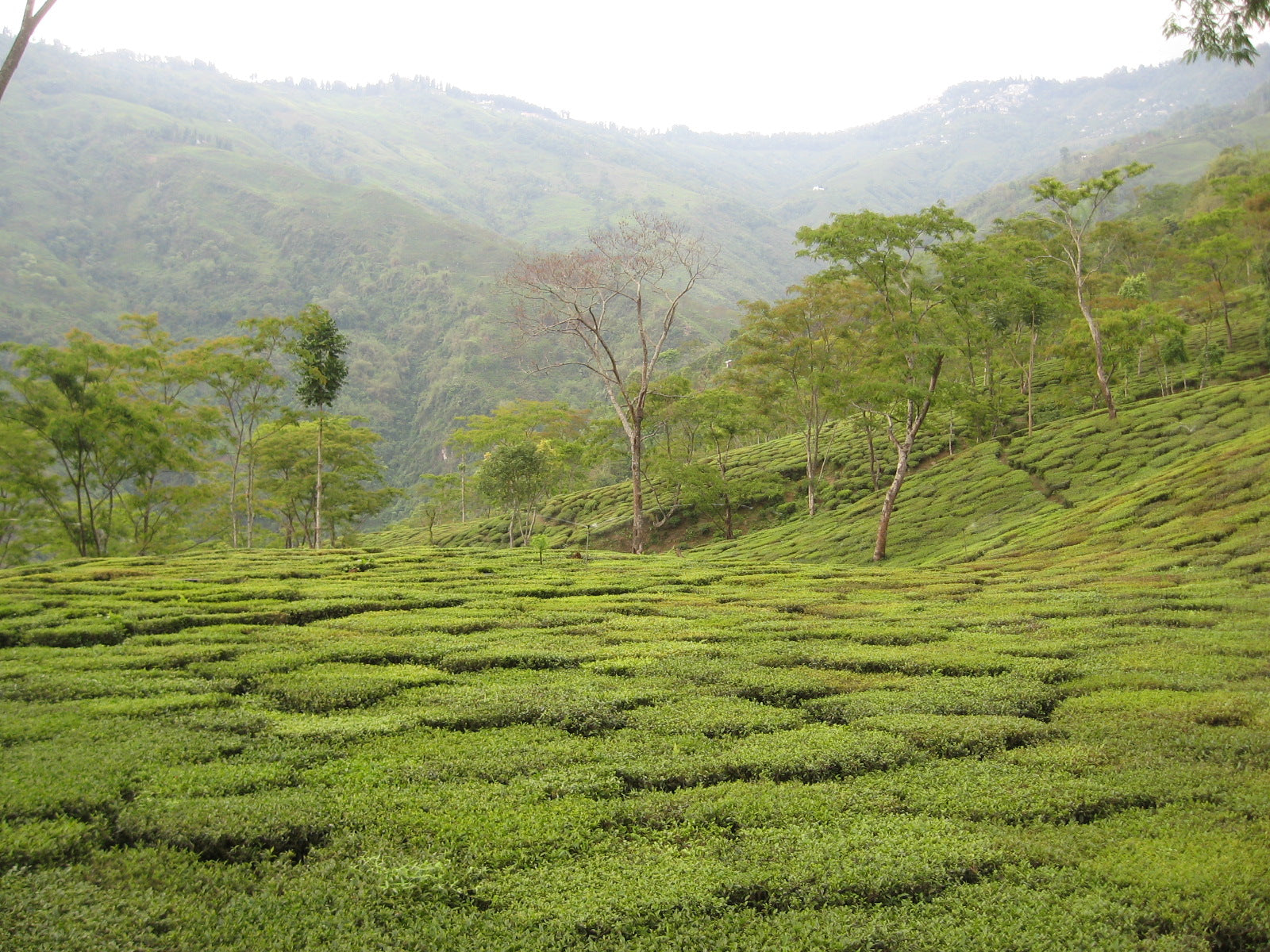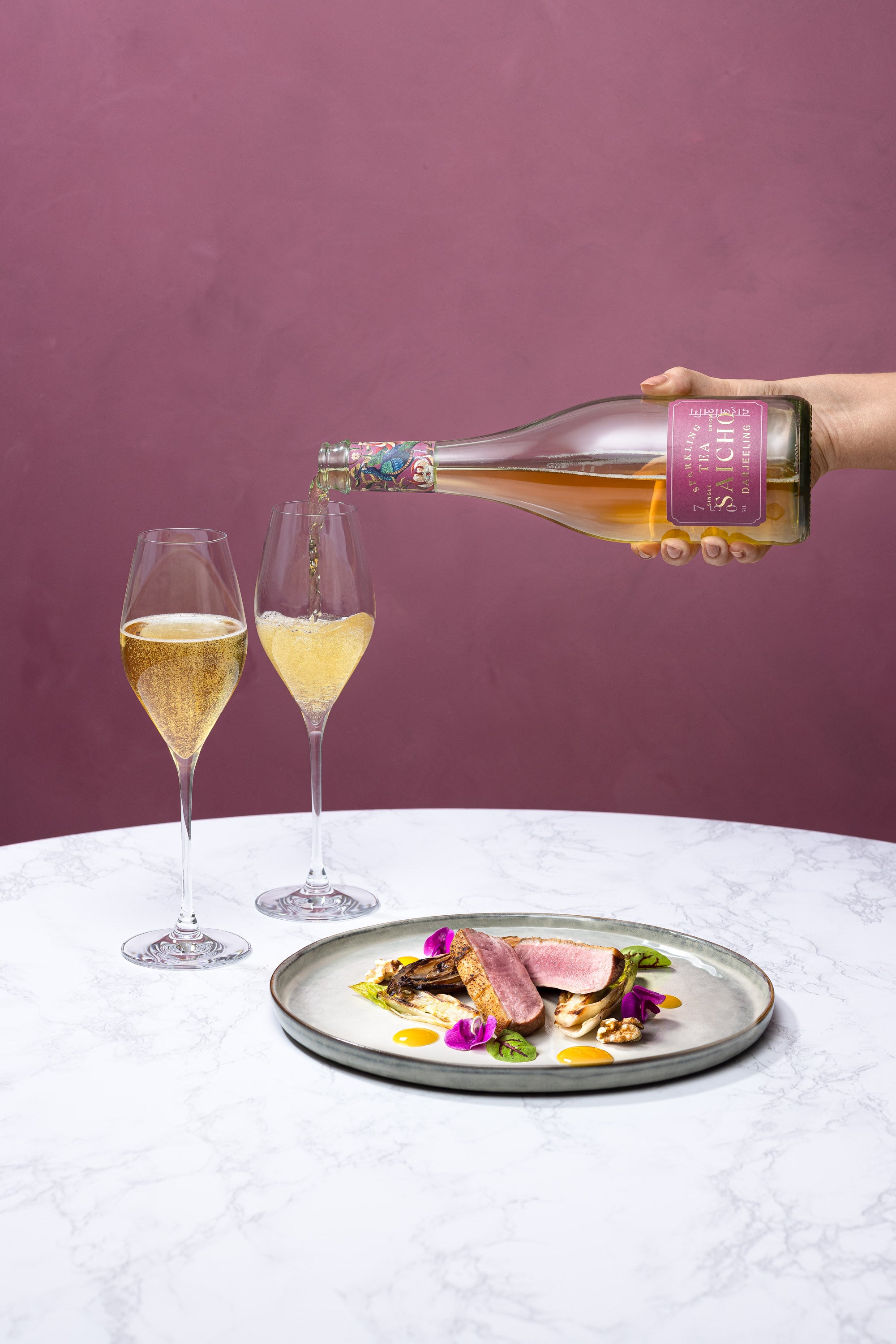 PERFECTLY PAIRED
Katie Exton, sommelier and co-founder of Lorne Restaurant:"This drink was so food friendly. It worked well with charcuterie, it was lovely with chicken tagine, it also tasted great with lasagne. Every time the drink was refreshing and delicate enough not to clash with any of the ingredients or flavours from the food and had these lovely peach and orange fruity notes but with a refreshing not savoury but also not sweet finish. It also worked with chocolate, where it tasted quite malty and caramelly."