SPRINGTIME TEA TIME
Posted by DENISA CHISCOP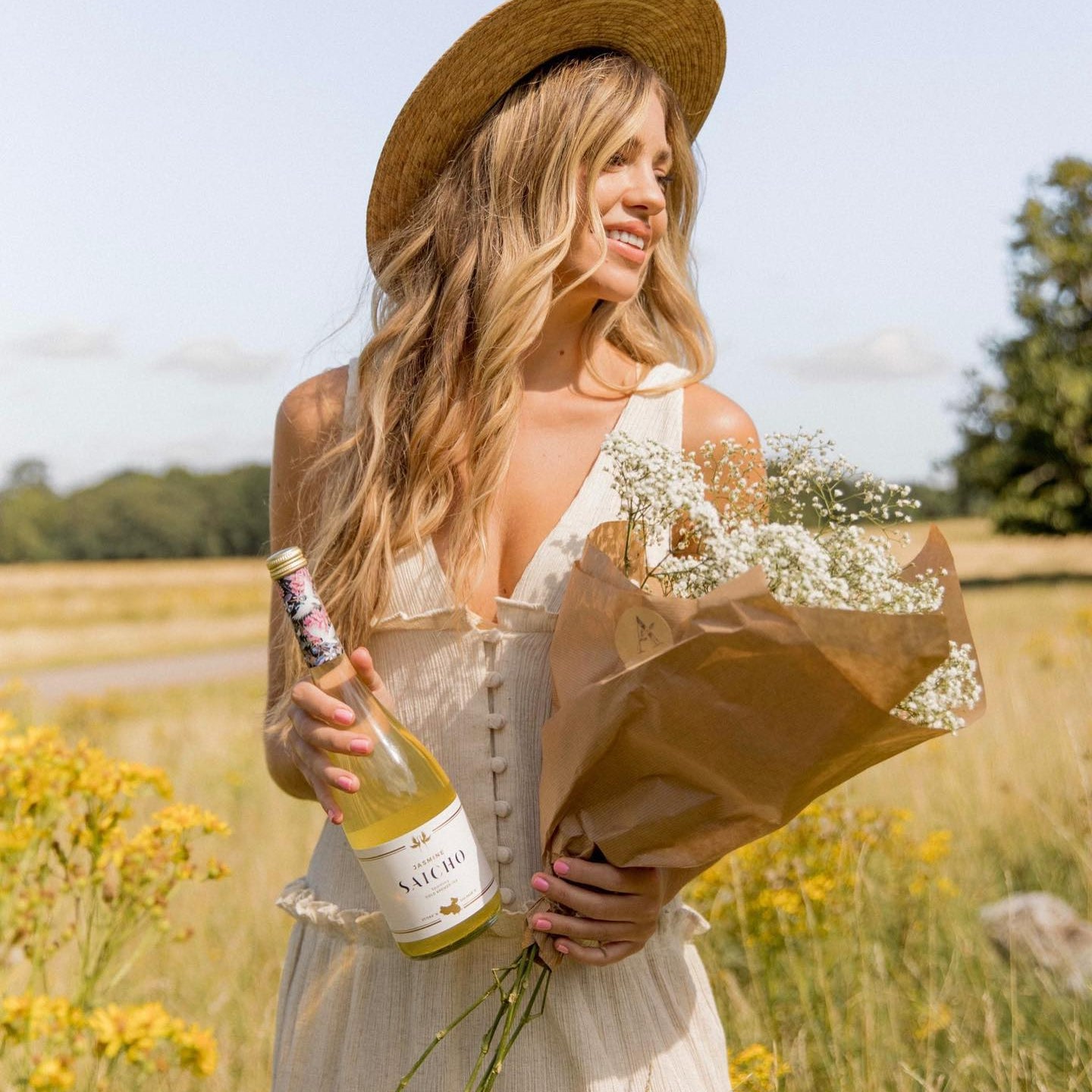 This spring we wish you a season of growth, happiness and prosperity. With all the new changes and pathways Spring brings, make time to rejoice in its blooming energy with your loved ones. This month is here to make our days better, brighter and warmer. Whether you're having a stroll, an afternoon brunch or soaking in the sun, Saicho is here to give you your sweetest springtime of all. We've compiled a list of all the best ways to enjoy Saicho this Springtime and start off this chapter of new beginnings with a sparkling toast!
- BLUEBELLS - 
Strolling through sun-dappled, bluebell-carpeted woods is one of spring's most magical experiences. Bluebells flower in April and May and harvest the perfect backdrop to share a bottle of Saicho sparkling tea whilst immersing yourself with the colors and scent of fresh bluebells.
- MONUMENTAL VIEWS -
Spring is when you throw off that wintry, hibernating feeling and start doing things, right? For that reason it goes hand in hand with climbing buildings or hills and looking out over edifying, uplifting views with that fairytale feeling. You can breathe in the fresh spring air, relish the lengthening days, and toast to the new memories with your favorite non-alcoholic bubbly.
Try the Broadway Tower in Gloucestershire. It looks like something from a vintage tale. Watch the clouds scudding by and the patchwork of fields and meadows stretching out to the horizon in the valley below. 
- CITY PARKS -
If you're staying in a city, urban parks are great. They're just like the countryside, only they're not so far away. Richmond Park is a great example: once the hunting ground of kings, now a great green open space, covered in waving fern, ancient oaks and even herds of deer.
Pack the perfect picnic to bring along on your spring adventures, starting with a sturdy, stylish and secure basket. Make sure to bring a large, thick and waterproof lined blanket to sit on. Don't forget the best part, food! - We have handpicked a selection of recipes to compliment each of our sparkling teas for your picnic hamper:
Pair Saicho Jasmine with a scrumptious Spanish Tortilla  
OR
Sip Saicho Darjeeling with a classic Quiche Lorraine or a refreshing Tomato pie paired 
OR
Try our Saicho Hojicha with a delicious fig & serrano focaccia
Don't forget to bring along your preferred finger foods and platters to share and enjoy amongst your family and friends. Sandwiches, Scotch eggs, sausage rolls and rice cakes are all considered classic picnic treats for a reason. For some healthier and lighter options, why not try a fig salad, perfect for a hot springy day. For an array of delicious greens 
To add that extra special Saicho touch, why not go all out and create cocktails to complete your basket. Cocktail making with our teas is a fun way to immerse yourself in flavor and test your tastebuds. Find our recipes linked below.
SAICHO SPRING SPECIALS
Collection 2019
Sale 70% Off
Title for image